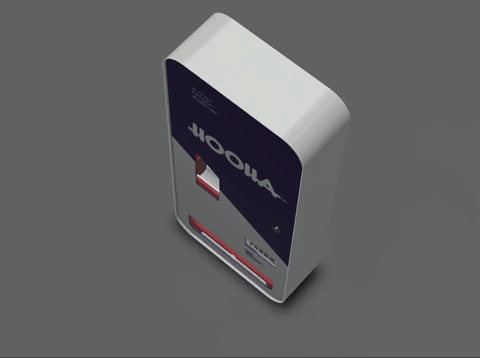 ABOUT THE PROJECT:
Hooha is modern text-to-dispense tampon dispenser that aims to replace its antiquated, unapproachable, alternative. The device features an E-Ink screen, which instructs the user to text an auto-generated code to a phone number, causing a dispense. Hooha was deployed this year at SXSW in Austin and at the 2019 Cannes Lions Festival
Checkout the official website @ https://hooha.is/here/
The device was built from a custom welded sheet-metal enclosure, a stepper-motor driven dispensing mechanism, and utilizes a Particle Photon microcontroller to connect to a back end service.
My ROLE:
Firmware development | Electrical Design & Assembly | Mechanical Design and Manufacturing